Jonathan James and Aaron Swartz-Two Obituaries One Prosecutor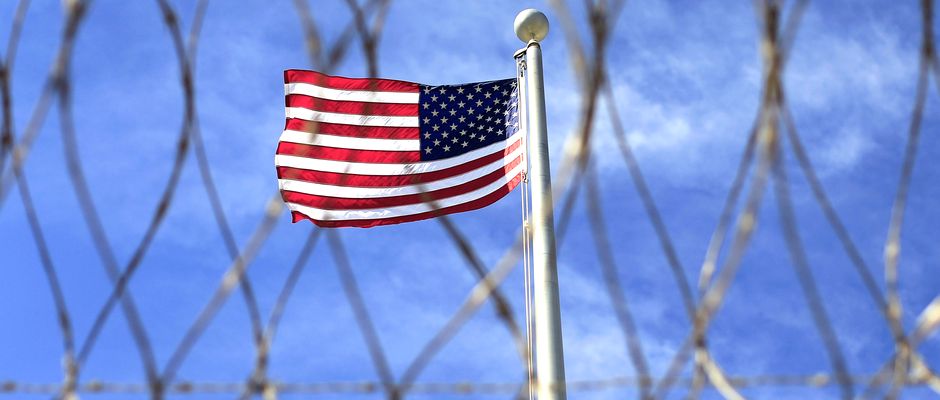 Years after the suicide of two hacker geniuses, Jonathan James and Aaron Swartz, one question is still circling the online community: How come those two hackers both committed suicide after being charged by the FBI, and what is even more interesting, they had to deal with the same federal prosecutor? Two obituaries one prosecutor?
Jonathan James (1983 – 2008), know as "c0mrade", was an hacker who came to be remembered as the first juvenile sent to prison for cyber crime in the United States. He was 16 at the time. Federal authorities spotted him after his intrusion into the computers of the United States Department of Defense back in the 90s. He hacked the Defense Threat Reduction Agency which had a task of evaluating potential threats to United States both from abroad and ironically from within. After installing unauthorized backdoor he sniffed numerous data including sensitive messages, usernames and passwords from at least 10 military computers. He is also a legendary boy who hacked NASA, which he become after he made an incursion into their computers. He was accused of stealing the International Space Station's source code controlling critical life-sustaining elements worth $ 1.7 million.
 " The only reason I was downloading the source code in the first place was because I was studying C programming. And what better way to learn than reading  software written by the government?"   Jonathan James.
His actions put NASA on hold for three weeks, costing them $41,000 because they had  to check and of course fix the system. Agents from the Department of Defense, NASA  and the police raided his house on January 26, 2000 but he was formally indicted six  months later, and you can imagine why?!
 "Nothing happened to me in the weeks following, so, great. They realized that all it takes is five minutes at the keyboard and they can make a computer secure. And they didn't care. I would email the system administrators sometimes and tell them that their   computers were vulnerable. I would tell them how to break in, and how to fix the problems. I'd give them advice, and they would never follow it. Three weeks later I  would go in and I still had access to their computers."  Jonathan James.
James was eventually sentenced to six months house arrest and probation, plus he had to write letters of apology to NASA and to the Department of Defense. Government also banned him from using computers for "recreational purposes". He could have served at least ten years for his crimes if he had been an adult at the time.
"They did stupid, stupid things that an experienced programmer would know not to do.They call it damages when a computer enthusiast such as myself demonstrates their ineptitude."  Jonathan James.
On January 17, 2007 a ring of hackers committed intrusions on department chain TJX and many more companies which ultimately led to comprise of personal and credit information of millions of users and customers. James, who was friends with some of the hackers involved, was investigated by the Secret Service and denied having done anything – investigators discovered no connection to the intrusion.
On May 18, 2008, Jonathan James was found dead in his bathroom with a self-inflicted gunshot wound to the head.
"I honestly, honestly had nothing to do with TJX. I have no faith in the 'justice' system. Perhaps my actions today, and this letter, will send a stronger message to the public. Either way, I have lost control over this situation, and this is my only way to regain control." James's suicide note.
Aaron Swartz was an computer programmer from Chicago and also writer, political organizer, Internet activist and an entrepreneur. Aaron's biography is so rich, it is really hard to count all the achievements of this boy genius. We will  mention just a few of his contributions in the field of technology and online activism.
He is renowned for the development of the RSS at age 14, and the organization Creative Commons, and respectively the popular social news site, Reddit. While on Stanford University he wrote a software for the Infogami platform. Later he merged his company with Reddit and the platform for Infogami was abandoned but still later reused for his amazing non-profit Internet Archive's Open Library project, which made  millions of books available for free completely or partially, in a digital form. He founded Watchdog.net and wrotte a widely circulated Guerilla Open Access Manifesto. Swartz also co-founded Demand Progress, famed for its actions against the Stop Online Piracy Act.
"The world's entire scientific heritage is increasingly being digitized and locked up by a handful of private corporations". Aaron Swartz
On January 6, 2011, Swartz was arrested by MIT police on state breaking-and-entering charges, for illegally downloading academic journal articles from JSTOR – "unlawfully obtaining information from a protected computer and recklessly damaging a protected computer". FBI charged him with two counts of wire fraud and 11 violations of the Computer Fraud and Abuse Act, carrying a maximum penalty of $1 million in fines, 35 years in prison, asset forfeiture, restitution, and supervised release. Swartz turned down a plea bargain under which he would have served six months in federal prison. Two days after, he was found dead in his apartment in Brooklyn, where he had hanged himself.
"I told Heymann the kid was a suicide risk. His reaction was a standard reaction in that office, not unique to Steve. He said, 'Fine, we'll lock him up.' I'm not saying they made Aaron kill himself. Aaron might have done this anyway. I'm saying they were aware of the risk, and they were heedless." Andy Good, Swartz's lawyer, The Boston Globe
Supporters of Swartz responded to news of his death with an hashtag #PDFTribute promoting his Open Library vision.
Both cases were led by an Assistant U.S. Attorney for the District of Massachusetts Stephen P. Heymann. After his suicide Jonathan James remained an alleged "unindicted co-conspirator." Heymann's conduct in the prosecution of Aaron Swartz has proven controversial and Swartz attorneys submitted a complaint to the Department of Justice Office of Professional Responsibility, accusing Heymann of prosecutorial misconduct and alleging the prosecution withheld exculpatory evidence and undermined Swartz's right to a fair trial.
In 2013, White House petitions demanded that the Obama administration fire the two lawyers involved in Swartz's case. Citing "personnel matters," the White House refused to deal with the two federal officials involved in the prosecutions. More than 50,000 people signed an online petition.
"Aaron was killed by the government, and MIT betrayed all of its basic principles." Robert Swartz, his father.