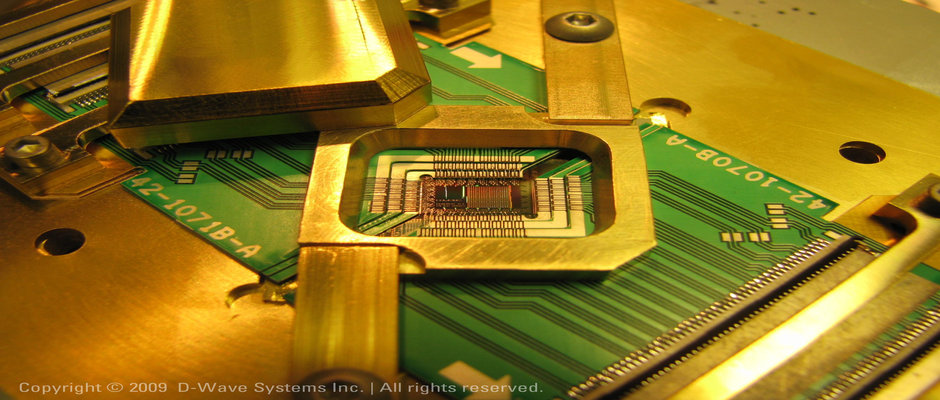 Digital Computing is easy. The Turing Machine (which is, arguably, one of the basics of modern computers) has two settings: 1 and 0.
Quantum computers can do much, much more than that. They can be simultaneously set to 1 and to 0 and all states in between. Except, you can never know which state they are in at any given time. Because that is the very nature of quantum states – observation is not allowed. Quantum physics itself was only discovered in the 20th century, but the idea of a quantum computer reaches as far back as the 1980s when Nobel Prise winner Richard Feynmann challenged his colleagues to develop such a machine.
Ever since then, the struggle to tackle all the improbabilities and impossibilities has been a big one, and there seems to be yet another problem emerging whenever one is tackled and solved.
The current world record for keeping two new types of quibits in a quantum state is 35 seconds. 
So what's the point?
The point is, that a quantum computer, once you weed out the problems it causes has an infinitely higher processing power than a normal digital computer. A quantum computer could easily crack the most sophisticated of encryption in use today.
However, the way to get there is a bumpy and long one. The biggest issue scientists are facing with regards to creating a functioning quantum computer now are mainly the temperature. Quantum elements must be cooled to almost absolute zero (so minus 273 degrees celsius), which means the number of practical applications for a device like this right now would be below zero at this point.
The next big issue is the errors. Because you can't look at quantum states, you can't actually measure how the quantum bits (qubits) work. A qubit can be both 1 and 0 at the same time. This means that if you put two qubits together, the combination can be either 00, 01, 11 or 10. The number of possible combinations of course grows as you put more and more qubits on a chip. This means that the potential for error grows, but also the potential for calculations. As long as the potential for errors outweighs the potential for correct results quantum computing is still a dream.
The only company we could find who already offers a commercial quantum computer is DWave, but of course all the giants (IBM, Google, Microsoft) have pursued this next generation of computing for several years.
IBM has found a way to detect errors by keeping them in check by adding another layer of qubits on top.
There is no knowing where we will be able to go next. Once the weaknesses are figured out, we're in for a super-cooled, super-conducting ride of a lifetime, as we go down to the sub-atomic level with our computers and their processors. A quantum leap into the future.