Washington Post has been hacked by SEA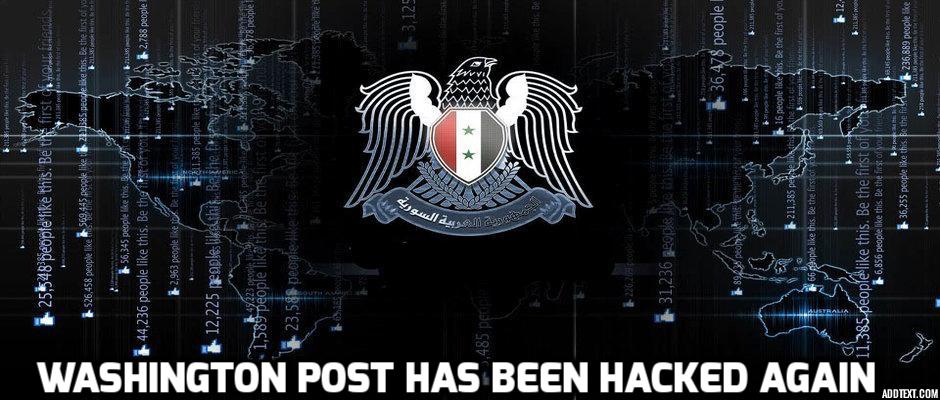 Hacker group known as Syrian Electronic Army (SEA), loyal to Syrian President Bashar Al-Assad, appears to have struck again, this time to hack the Washington Post. The mobile site and content management system of The Washington Post were hijacked.

The attack was realized after hackers managed to hijack parts of the website and to redirect traffic to an official site of SEA (sea.sy) The cyber attack was done approximately 10 hours ago, and every visitor was welcomed with an alert message condemning the international media and saudi regime, and blaming the US government for training terrorists to kill citizens of Syria.
"YOU'VE BEEN HACKED BY THE SYRIAN ELECTRONIC ARMY!" "THE MEDIA IS ALWAYS LYING." SAUDI ARABIA AND ITS ALLIES ARE KILLING HUNDREDS OF YEMENIS PEOPLE EVERYDAY!"
The Washington Post have officially made the statement explaining how the attack only affected the mobile homepage and "some" section fonts on mobile site but nothing else, however there is of course the implication that they would never expose on their own, if some critical parts of the system were affected which pretty much is the case here, as this is not the first time SEA was hacking Washington Post. In August 2013, SEA has hacked Time, CNN, Washington Post and lots of twitter accounts of big fish media giants.
#SEA hacks @Washingtonpost mobile site in order to deliver a message. #SEA pic.twitter.com/CDX5CKSXRk

— SyrianElectronicArmy (@Official_SEA16) May 14, 2015